Yallakool Caravan Park on BP Dam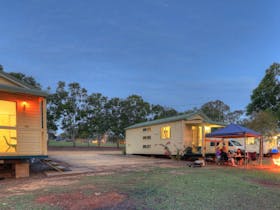 Whilst no accommodation or camping options will be available in the short term, the Dams are open for day use only 6am-6pm, with fishing and boating activities available to visitors. Both facilities are expected to return to full operation by August 2020 (subject to any future Public Health Directives).
Council is also mindful of the need to be extremely cautious in ensuing all appropriate safety measures and operational procedures are in place to protect their patrons/staff from the potential spread of COVID-19 prior to re-opening. As such, Council is working to implement the appropriate COVID safe arrangements as a matter or priority.
LOCATION:
Haager Drive, Moffatdale
4605, QLD
Phone:
0741684746

yallakool@southburnett.qld.gov.au

http://www.yallakoolpark.com.au/
https://www.discoversouthburnett.com.au/wp-content/uploads/2018/01/Discover-South-Burnett-RESIZE-300x185.png
0
0
South Burnett
https://www.discoversouthburnett.com.au/wp-content/uploads/2018/01/Discover-South-Burnett-RESIZE-300x185.png
South Burnett
2021-01-27 14:00:19
2021-01-28 00:00:19
Yallakool Caravan Park on BP Dam